A range of products from leading manufacturers that can be bought at the clinic, or online with a discount code.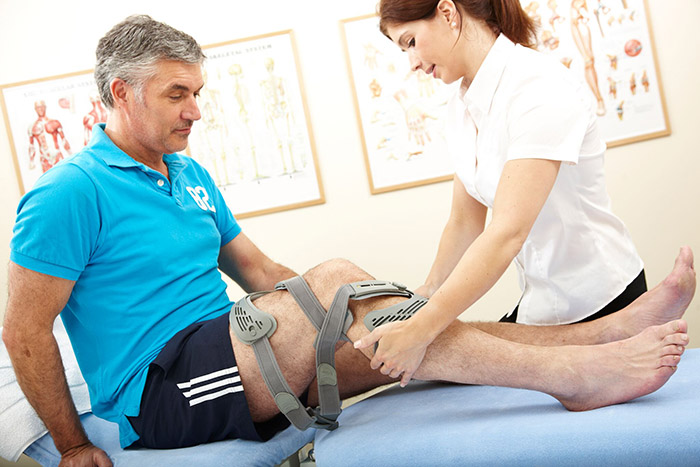 Össur are a globally recognised business working on the manufacturing and distribution of non-invasive orthopaedic solutions, including prosthetics and braces and supports. Their clinically proven designs are the culmination of over 40 years of knowledge, with a specific focus on enhancing a patient's mobility.
Injuries can result from either overuse, accidents or as a result of medical conditions. Regardless of their root cause they can very frustrating. Braces and supports are designed to manage specific conditions across the body, from the foot to knee ligament damage to tennis elbow.
We are pleased to celebrate an ongoing partnership with Össur that offers our patients an exclusive 10% discount on their webshop.  Click here to start browsing and just enter CLINIC1045 when you reach the checkout.
If you have any questions at all about the type of support you require, please contact us here at the clinic and we would be happy to assist you.
Nutrabiotics is a privately owned British manufacturing company based in the North West of England. Their Founders are ex professional athletes so understand the importance of the high quality products within a health lifestyle.
Their aim is to help people achieve a healthier life through natural means with a focus on developing 100% natural health supplements that support the bodies own natural processes.
Nutrabiotics are the only company that guarantees their label claim, by stating the percentage purity of each ingredient on the label, ensuring product quality.
Nutrabiotics are also dedicated to sustainability of the environment and as such, use 100% recycled packaging.
We are currently stocking a premium supplement here at the clinic to support joint mobility and the normal function of cartilage and bones. For more information, please give us a call at the clinic on 020 8542 2400 or click here to email us.
DJO is the largest non-surgical orthopaedic rehabilitation device company in the united states known for its top brands, including donjoy, aircast, procare and chattanooga.
Their quality merchandise is recommended by medical professionals around the world and are also used by professional and amateur athletes to perform better and to recover from injury faster.
We have partnered with Dojoy to offer our patients an exclusive 10% discount on their website.  Click here to start browsing and just enter M28N24Xwhen you reach the checkout.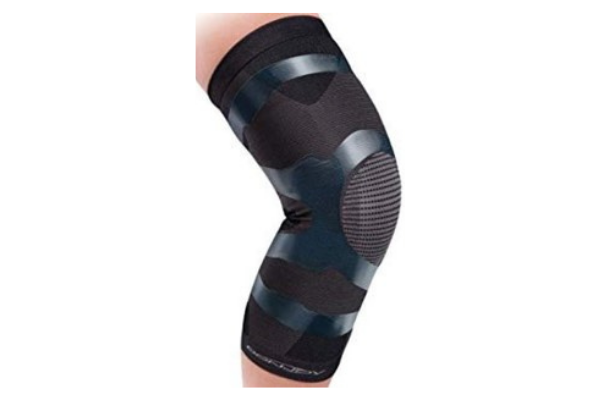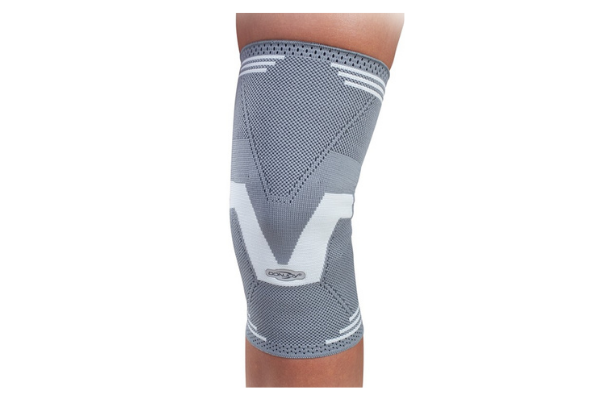 Pelviva has been developed in collaboration with renowned experts in women's Pelvic Floor and bladder health. It is the only product to provide one discreet, easy-to-use, combined treatment for stress, urgency, and mixed incontinence. Pelviva is a unique product – a single use, disposable intra-vaginal medical device, made from soft compressible foam. Each Pelviva contains a microprocessor which delivers an innovative, patented neuromuscular electrical stimulation treatment programme to train and strengthen the Pelvic Floor muscles. It is clinically proven to treat female urinary incontinence.
Here at West Wimbledon Physiotherapy Clinic we are pleased to announce that we have entered into a partnership agreement with Pelviva, and as a direct result of this, following a consultation with our specialist you are able to purchase Pelviva directly from the manufacturer at a very special reduced price.
Pharma Nord is one of  Europe's leading manufacturers of scientifically documented vitamins and health supplements.
Rosemary Lillie is a qualified Pharma Nord practitioner, and works closely with the company, who  have  arrange of supplements available.
Ubiquinone CoQ10 is Pharma Nord's Bio-Quinone Active Q10 capsule, containing coenzyme Q10 in the form of ubiquinone in its natural identical form. This unique preparation delivers coenzyme Q10 in the active formula that is present in over 90 scientific studies to provide a consistently high level of bioavailability.
Coenzyme Q10 is essential for the normal functioning of all tissues due to its role in the cellular energy production process. Both heart and skeletal muscles have the highest energy requirements of all bodily tissues, and are particularly reliant on adequate Q10 as a result.
Coenzyme Q10 occurs naturally within every cell in the human body, we cannot live without it. It is a vitamin-like substance which is found in our mitochondria (structures within cells responsible for energy production). It is also important as an antioxidant, associated with various health benefits.
Approximately three quarters of the body's Q10 is made within the liver. You can obtain small amounts of coQ10 from food. Our Q10 levels peak between the ages of 20 and 25. As the body's ability to manufacture/absorb Q10 declines with age, our levels of Q10 will also decline. Dietary supplementation can help to maintain optimal levels of coenzyme Q10 within the body.
Pharma Nord Q10 supplements are shown to raise blood levels of coenzyme Q10 in human subjects, with extensive supporting documentation.
Ubiquinone CoQ10 with FREE Selenium is a combinational supplement that was featured in the KiSel-10 study. It contains coenzyme Q10 in the form of ubiquinone in its nature identical form with the patented selenium yeast Selenoprecise.
KiSel-10 Study Results
By combining a trace element (mineral) and a vitamin-like substance, both of which are essential to human health, Swedish researchers found significant benefits on heart function and a reduction in cardiovascular mortality risk of more than 50%. Read more here…
Selenium is a micronutrient vital for many processes in the body. This includes maintaining a healthy immune system and plays an important role in normal thyroid hormone metabolism.
Most soils in the UK and Europe are deficient in selenium, which translates in low-selenium of farmed food and eventually, low selenium status of populations who consume local food.
Selenium is an essential component of the key antioxidant enzyme glutathione peroxidase which works with other antioxidants (see below) to protect the cells of the body.
Bio-Quinone Active Q10 Green + FREE SelenoPrecise costs £42.15 for 60 tablets and is available from the clinic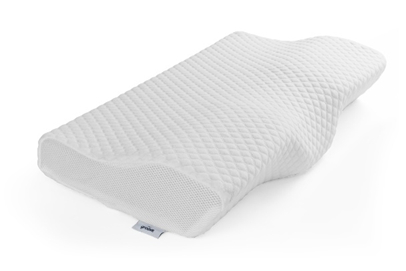 Why do you need a Groove® Pillow?
You know how frustrating it is to wake up in the morning with neck pain, shoulder pain, stiffness, or a tension headache. And even if you don't experience pain until later in the day, it usually all comes back to sleeping in an unhealthy position. Most pillows provide little if any relief, and some even make things worse! The Groove® Pillow helps you finally find the comfort and support you've been searching for. With our help, you can enjoy a good night's sleep, wake up refreshed, and make the most of your day without experiencing pain.
How does the Groove® Pillow work?
The Groove® memory foam pillow relieves neck and upper back pain, stiffness, and tension headaches. It gently corrects your posture while you sleep, eliminating the root cause of your pain.
Supports your head and neck, reducing stiffness, tension, and discomfort overnight. You'll sleep better as a result.
Promotes neutral spine alignment, improving your posture and compensating for slouching or sitting at a desk all day.
Supremely comfortable and works wonders for back and side sleepers of all ages (13+)
To purchase a Groove® pillow with your exclusive discount from the clinic please use the following link:
http://www.groovepillows.co.uk/products/easy-sleeper?DISCOUNT=P-WWP