A range of products from leading manufacturers that can be bought at the clinic, or online with a discount code.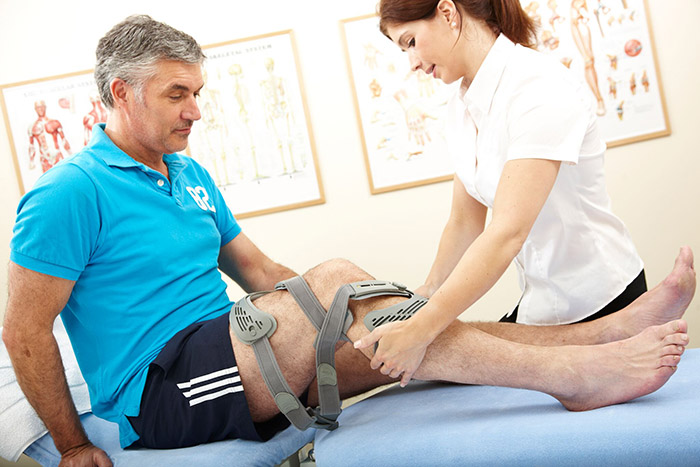 Össur are a globally recognised business working on the manufacturing and distribution of non-invasive orthopaedic solutions, including prosthetics and braces and supports. Their clinically proven designs are the culmination of over 40 years of knowledge, with a specific focus on enhancing a patient's mobility.
Injuries can result from either overuse, accidents or as a result of medical conditions. Regardless of their root cause they can very frustrating. Braces and supports are designed to manage specific conditions across the body, from the foot to knee ligament damage to tennis elbow.
We are pleased to celebrate an ongoing partnership with Össur that offers our patients an exclusive 10% discount on their webshop.  Click here to start browsing and just enter CLINIC1045 when you reach the checkout.
If you have any questions at all about the type of support you require, please contact us here at the clinic and we would be happy to assist you.
Nutrabiotics is a privately owned British manufacturing company based in the North West of England. Their Founders are ex professional athletes so understand the importance of the high quality products within a health lifestyle.
Their aim is to help people achieve a healthier life through natural means with a focus on developing 100% natural health supplements that support the bodies own natural processes.
Nutrabiotics are the only company that guarantees their label claim, by stating the percentage purity of each ingredient on the label, ensuring product quality.
Nutrabiotics are also dedicated to sustainability of the environment and as such, use 100% recycled packaging.
We are currently stocking a premium supplement here at the clinic to support joint mobility and the normal function of cartilage and bones. For more information, please give us a call at the clinic on 020 8542 2400 or click here to email us.