Andrea Aley
Clinical Hypnotherapist (NCH) and Reiki Master (UK Reiki Fed)
CDHP (first class distinction), dipNLP, dipCBP, certEFT, certRFP
My name is Andrea, and I am a certified Reiki Master and Clinical Hypnotherapist with a life-long passion for holistic wellness and new age therapies. After a particularly challenging year in 2020 and after more than a decade of struggling with chronic health issues and anxiety and depression, I felt an impossibly strong calling to leave the corporate world and to devote all my time and energy to studying holistic healing; specialising in Reiki and Hypnotherapy, to help me on my quest for healing, and I have never looked back!
I am honoured to share the gift of reiki healing and hypnotherapy with anyone looking for alternative therapies to western medicine for the treatment of a myriad of issues. These include anxiety, depression, injuries, addictions and bad habits, phobias, mental, physical and emotional pain, stress management and so much more.
How it works
Reiki
I use my intuitive healing ability to guide the reiki ("prana") energy to any problem areas and to release any stagnant energy from the body, thereby activating the body's innate healing mechanism and bringing the body's chakras back into balance. I also use my intuitive healing ability to establish any potential metaphysical causes which may be contributing to a client's physical issue – i.e., chronic shoulder pain and the link to carrying too much stress, burdens and fear and a sluggish liver connected to storing and holding on to anger etc.
Hypnotherapy:
Through a guided relaxation and visualisation process I gently guide the client into a trance-like state, allowing me to bypass the client's conscious mind and plant seeds of positive suggestion into the subconscious mind where the suggestions then take root and positive adjustments in the client's attitude and behaviour towards a certain issue can be observed.
I also incorporate complementary therapies such as Emotional Freedom Technique (EFT), commonly known as "tapping", Neurolinguistic Programming (NLP), and Cognitive Behavioural Therapy (CBT) to bring about the client's desired results.
Combined Healing sessions (Reiki & Hypnotherapy). A profound and powerful energetic cleanse and healing session – contact me for more information.
Client testimonial:
Andrea has got some serious energy healing power! I've only done one session so far and am ready for more. She knew exactly what was going on in my chakras and has really helped me make some hard decisions which I didn't even know I had to make. I would highly recommend Andrea. Can't wait for more in the near future!
I came across Andrea at a time when I thought all possibilities of managing my chronic condition had been exhausted. Andrea is so warm and welcoming. I've been using some recommended techniques and they are helping a great deal. Andrea is intuitive and empathetic which is what has helped me to become more self aware. Her calm and gentle manner makes me feel super comfortable. She's provided me with a lot of support in such a short time. All I can say to Andrea is thank you!
"I visited Andrea for reiki and it was brilliant. Professional, knows her stuff and definitely helped the process of clearing some blockages.
She takes a more holistic view and followed up after the session with some tips for recovery and ensuring the treatment continues to work after the session. I'd highly recommend a visit to Andrea!"
"I've had two sessions with Andrea and have found them incredibly beneficial. Not only are they very relaxing and Andrea is brilliantly intuitive, but I have noticed some real changes to my body and mind.
I felt emotions really shift and fatigue levels reduce. I've also had a really annoying eye twitch for a couple of months now. I've had acupuncture regularly over that time and it's still been there but since working with Andrea, it's all but gone which is amazing!
Andrea really is a joy to be with. She has a very warm nature that I like and is befitting for the work she does. I can't wait for my next session!"
I went to see Andrea for a reiki session to help with chronic shoulder pain in both my shoulders. The experience was absolutely divine, Andrea has so much healing power in her hands and her manner was incredibly gentle. She spent a long time focusing on problem areas and I feel like I definitely received good value as the session was thorough and not at all rushed- she even spent extra time on my shoulder and head area!
Within a few hours after the session, the pain in my right shoulder had totally disappeared and my level of pain in my left shoulder had reduced significantly. I have been able to use my right arm without any pain and could even press down on my left arm without much discomfort- something I haven't been able to do for more than a year!
I reached out to Andrea when I was feeling at an all-time low and suffering from chronic anxiety (probably not helped by the whole Covid experience).
I had one session and after just that one session, I left more relaxed and able to face a meeting that evening that I was almost feeling I couldn't go through with.
I would have no hesitation in recommending Andrea to anyone suffering with similar conditions as I'm sure she will be able to help in the same way she helped me.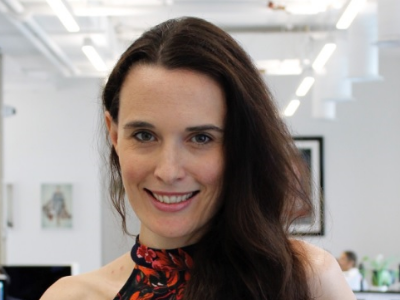 Our Physiotherapy Clinic Services
The West Wimbledon Physiotherapy Clinic aims to provide a selection of services to maintain and enhance health and wellbeing. Although primarily a physiotherapy clinic, a range of other treatments are available.