Andrea Aley
Reiki Practitioner
My name is Andrea and I am a certified reiki practitioner with a life-long passion for holistic wellness and new age therapies. I have been practicing reiki part-time for many years, and after a particularly challenging year in 2020, I felt an impossibly strong calling to devote all my time and energy to it and to use the gift of reiki healing to help people looking for alternative therapies to western medicine for treatment of a myriad of issues. These include anxiety, depression, injuries, mental, physical and emotional pain, stress management and so much more. And it is my pleasure to share this powerful alternative with you.
How it works
I use my intuitive healing ability to guide the reiki ("prana") energy to any problem areas and to release any stagnant energy from the body, thereby activating the body's innate healing mechanism and bringing the body's chakras back into balance.
Client testimonial:
"I visited Andrea for reiki and it was brilliant. Professional, knows her stuff and definitely helped the process of clearing some blockages.
She takes a more holistic view and followed up after the session with some tips for recovery and ensuring the treatment continues to work after the session. I'd highly recommend a visit to Andrea!"
"I've had two sessions with Andrea and have found them incredibly beneficial. Not only are they very relaxing and Andrea is brilliantly intuitive, but I have noticed some real changes to my body and mind.
I felt emotions really shift and fatigue levels reduce. I've also had a really annoying eye twitch for a couple of months now. I've had acupuncture regularly over that time and it's still been there but since working with Andrea, it's all but gone which is amazing!
Andrea really is a joy to be with. She has a very warm nature that I like and is befitting for the work she does. I can't wait for my next session!"
I went to see Andrea for a reiki session to help with chronic shoulder pain in both my shoulders. The experience was absolutely divine, Andrea has so much healing power in her hands and her manner was incredibly gentle. She spent a long time focusing on problem areas and I feel like I definitely received good value as the session was thorough and not at all rushed- she even spent extra time on my shoulder and head area!
Within a few hours after the session, the pain in my right shoulder had totally disappeared and my level of pain in my left shoulder had reduced significantly. I have been able to use my right arm without any pain and could even press down on my left arm without much discomfort- something I haven't been able to do for more than a year!
I reached out to Andrea when I was feeling at an all-time low and suffering from chronic anxiety (probably not helped by the whole Covid experience).
I had one session and after just that one session, I left more relaxed and able to face a meeting that evening that I was almost feeling I couldn't go through with.
I would have no hesitation in recommending Andrea to anyone suffering with similar conditions as I'm sure she will be able to help in the same way she helped me.
My husband and I have been struggling with our communication styles for a number of months, not wanting to turn to counselling we thought we would try Reiki. We were a little sceptical at first as to whether this would work at all, but were pleasantly surprised.
Andrea is a warm and friendly Reiki Practitioner and has helped us navigate our energies much more positively. We both feel having had just a single session of reiki had allowed us to have more of an open and understanding communication style towards one another, which in turn has worked wonders for our marriage.
"Andrea has the healing hands of an angel. Her ability to realign my energy and guide me in a loving way through my blockages and pains is a gift that I am grateful for.
Her calming space and down to earth personality makes you feel completely comfortable during the reiki sessions. She has introduced me to a whole other world, and I highly recommend her, I will be a customer of hers for a lifetime!"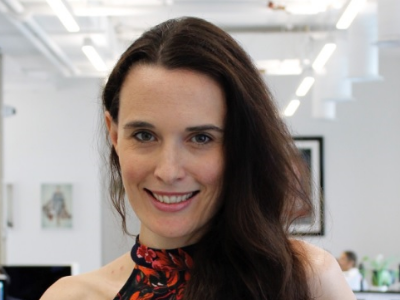 Our Physiotherapy Clinic Services
The West Wimbledon Physiotherapy Clinic aims to provide a selection of services to maintain and enhance health and wellbeing. Although primarily a physiotherapy clinic, a range of other treatments are available.